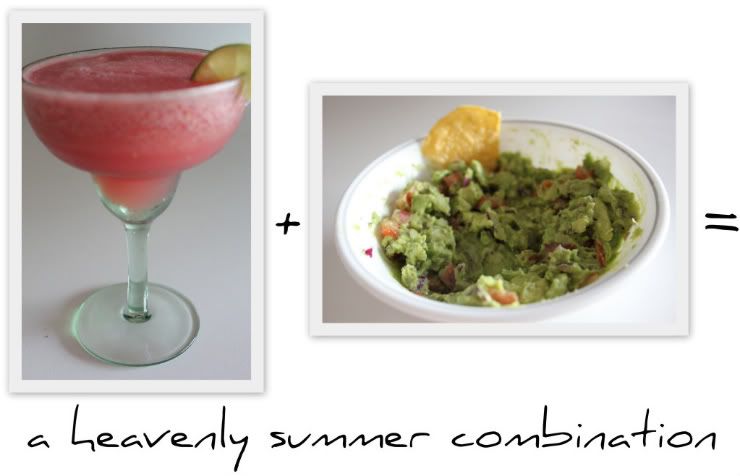 The other night Matt and I whipped up this recipe for watermelon margaritas, which were the best margaritas I have ever made. Hands down. Refreshing and tasty - perfect for a summer cool down. To go with our margs (because a drink is never complete without some form of food) - I made guacamole. I was in heaven.
Here are the ingredients for my simple guac:
1 avocado, chopped
Half of a tomato, chopped
1/3 of a red onion, chopped
Fresh lime juice
Pepper
Garlic Salt
Stir it all up & dig in!
(You can add any additional ingredients. I just threw in what we had).
Enjoy!