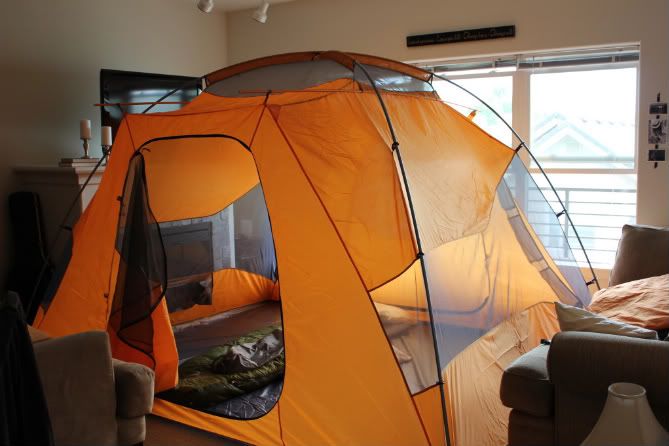 camped in the living room.
We received a tent for a wedding gift, but exchanged it this weekend for a larger one and Matt was dieing to set it up. After talking about it all day and listening to me say, "Matt, no...let's just try it out when we go camping!" He finally ignored me and began setting up the tent at 11:45 pm on Saturday night. I started to get ready for bed, brush my teeth and refuse to help set the tent up. Not that he even cared I wasn't helping. He was in his element. Matt put his head lamp on and began setting up the tent in the living room (with all of the lights off). I guess that made it feel like he was really setting up a tent outside, at night, in the dark? I turned the lights on. I gave in and decided that since I didn't help set the tent up, I should at least sleep in it with him. Before we got in, Matt opened up every window so that it "felt like we were really camping." (It wasn't a warm night).
Matt was in his own little happy place. He didn't even complain that I was just watching and snapping photos.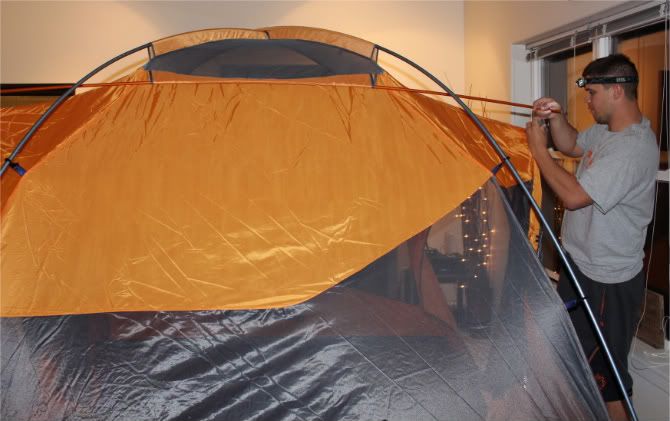 As you can see, it barely fit.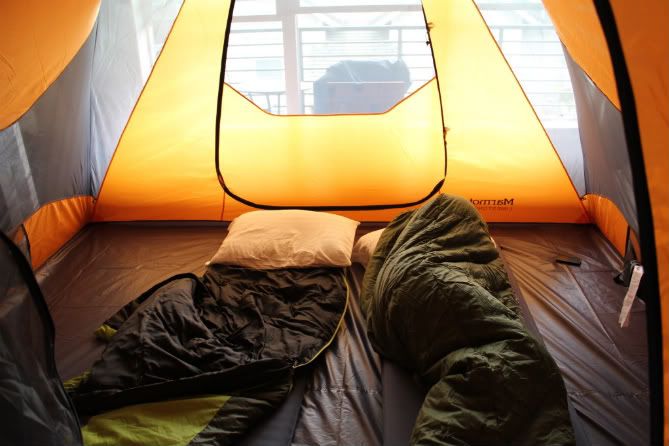 Yep, like a couple of 8 year olds - we camped out in the living room.